DEFENCE
Inter Power Gentech has expertise in developing specialised products and applications for the defence sector that meet the stringent quality requirements of the armed forces. Our defence solutions are currently being used by various wings of the Indian defence establishment and several leading system integrators. We have a team of dedicated R & D professionals to design and develop customized products and solutions for varied defence requirements. We are equipped with a state-of-the-art lab for simulation, testing and analysis of our products.
GROUND POWER UNITS
Ground power units are used for field and operational requirements of the armed forces. These customized power shelters are tested as per stringent MIL grade specifications and reliable in all weather conditions and terrain. Our ground power units consist of single or multiple DG sets housed inside a specialized enclosure to withstand tough environmental conditions and are EMI/EMC compliant. These power units can be used to power Unmanned Aerial Vehicles (UAVs), Radars, communication and surveillance equipment and as back up for command and control equipment of the Armed Forces especially in operational conditions.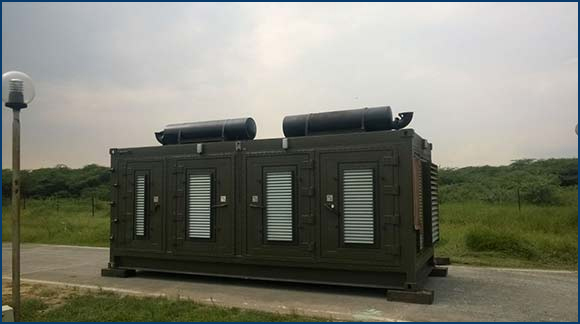 ---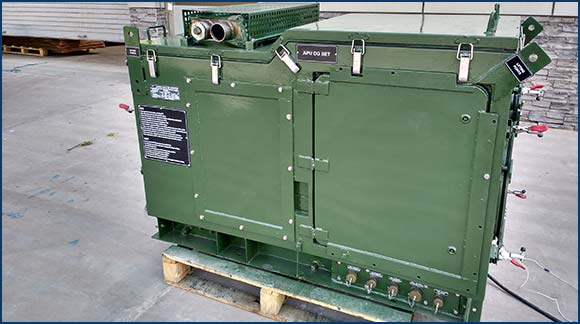 AUXILIARY POWER UNITS
Auxiliary Power Units are tailor made energy supply units for Armoured Fighting Vehicles (AFVs). These APUs are primarily used to conserve the main engine life and to drive utility equipment of the AFVs and Armoured Repair and Recovery Vehicles (ARRVs). Our Auxillary Power Units are customised products designed keeping in view the constraints of weight, dimensions and power. Our APUs are manufactured as per IP-67 specifications, can endure all kinds of environmental stress and are EMI/EMC compliant.
---
REPOWERING SOLUTIONS
Jakson provides indigenous repowering solutions for up gradation of power packs of Armoured Fighting Vehicles and Gun Systems. Our repowering solutions help the armed forces to meet the increased power requirements for modernisation of their various military systems. The repowering solutions include repackaging of the entire engine compartment along with integration of accessories and upgraded systems.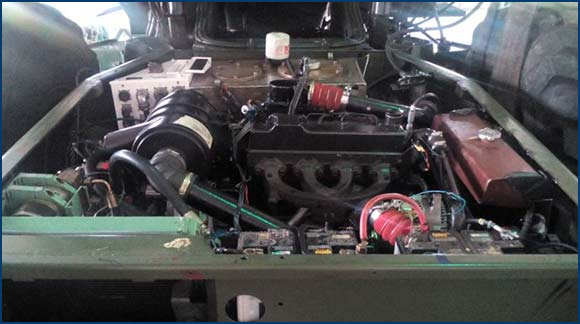 ---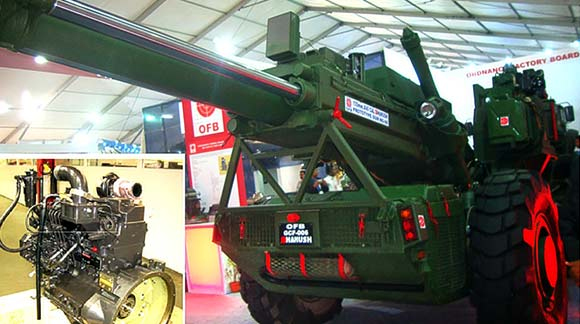 INDIGENOUS POWER PACK
With extensive experience in delivering innovative power solutions, Jakson designs and develops indigenous power packs to power indigenously developed equipments and replace existing power packs of military equipment. We have a wide range of new generation electronic engines combined with technical expertise to undertake repowering of various wheel and track vehicles.
---
CONTAINERISED LIVING ACCOMMODATIONS
Jakson has developed and delivered solar powered containerised living accommodations for defence personnel to be used in varied weather and climatic conditions. These portable cabins are easily transportable and quick to install in field conditions at off-grid locations. A single unit can accommodate 6-8 persons with all necessary facilities. Our containerized living accomodations can be powered by solar, diesel or electricity.